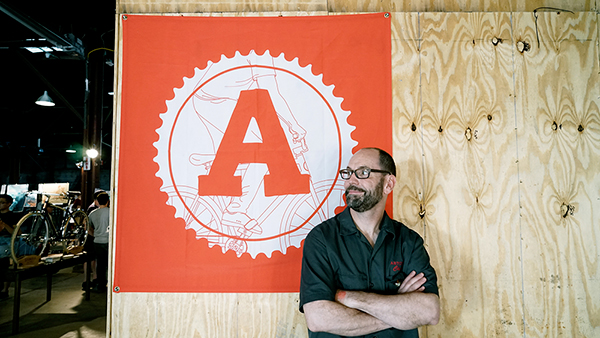 Since my first participation in ARTCRANK® in 2013, my attachment to ARTCRANK's artistic and ethical values has grown more. Fun, bikes, screen printed posters and beer, this is the spirit Charles Youel (founder) has given to the bikefest in the USA and Europe. Today, he agreed to answer my questions.
Version française à lire ici /
After 8 years, ARTCRANK has become a true cultural phenomenon in USA! How were you able to do that, sharing the talents and energy of many people to celebrate urban biking?
Charles Youel: Honestly, no one is more surprised about it than I am. I would like to say that I knew ARTCRANK had the potential to become a national or international event when I started the show in 2007. But at that time, my ambition only went as far as throwing a great party with a lot of beautiful posters about bikes. And I guess that's still the case today.
There's an American expression that dates back to Benjamin Franklin in the 19th century: Catching lightning in a bottle. Basically, it means creating something at just the right moment to be successful. I started ARTCRANK at a time when both screen-printed posters and bicycles were starting to become part of popular cultural and everyday life for Americans. As the popularity of both of those things grew, so did ARTCRANK.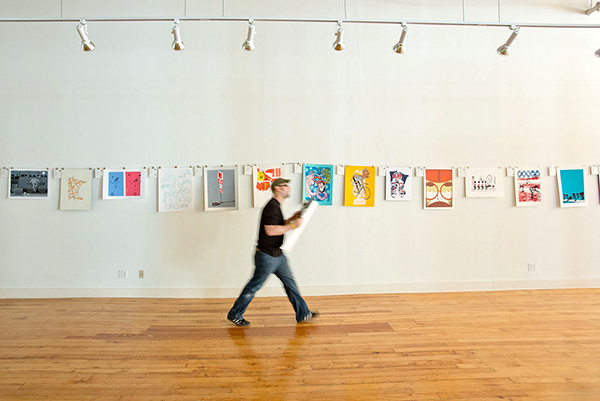 Also, for me personally, this happened at a time when most of the creative work I was doing focused on digital interactive projects. I wanted to do something that combined my love of design and bicycles, and to do it in a way that celebrated handmade artwork and live events where people actually had to show up to be part of an experience— not just press a button on a website. I think ARTCRANK connected with a lot of people who felt the same way.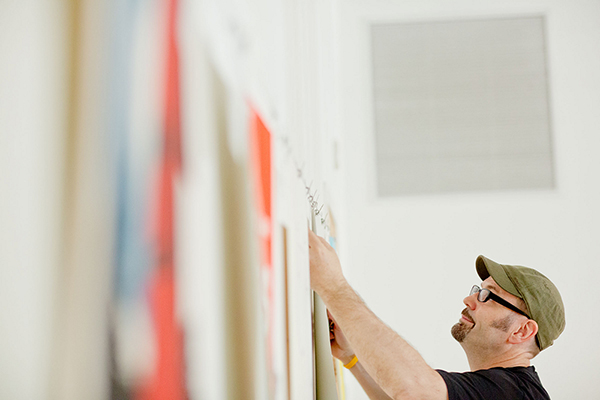 You work as a writer and creative director in Minneapolis. How have you used that experience with ARTCRANK?
Charles Youel: I worked in advertising and graphic design before I started ARTCRANK, and the skills and experiences I got from those jobs have definitely shaped and influenced my approach to the show as a brand and a business. At the same time, I think that what I've learned through ARTCRANK has made me a better writer and creative director. And at this point, it's almost impossible for me to separate the two.
Today, my goals for ARTCRANK are to diversify what we do beyond live events in order to share the work of more independent artists with an even bigger audience. This means developing a new e-commerce website that will let us sell posters online for the first time. It also means putting together the first in what I hope will be a series of books featuring some of the 2,000-plus posters we've had the privilege to share through our events. To accomplish that goal, we're doing far fewer live shows in 2015: Four or five versus the 12 or 15 that's been our standard for the past few years. I want to continue doing live shows, but we're trying to focus on larger events that run for longer than one night — especially in cities outside of the U.S.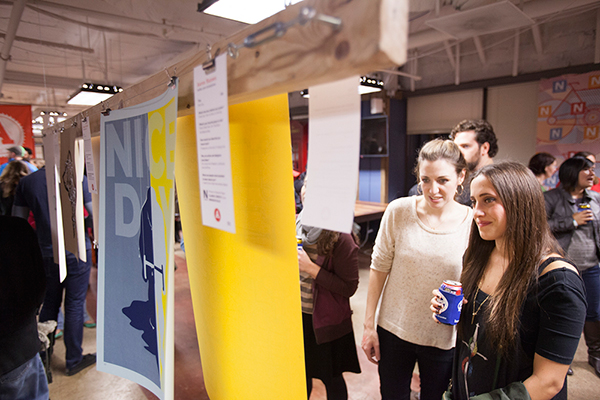 Why does ARTCRANK choose to feature only screen-printed or letterpressed posters? Are you a true art and craft printing lover?
Charles Youel: I'd say that our decision to feature screen-printing and letterpress work exclusively is equal parts philosophical and financial.
Philosophically, just as we want ARTCRANK shows to be a very "analog" experience for our audience — one where people have to be at the event to enjoy and buy the posters — we also want to celebrate the craft of printing through handmade posters. That's one of the reasons that all of the posters in our shows are displayed unframed: We want people to see the layers of ink that create each design and get a sense of the skill that's involved in this kind of work.
From a business standpoint, we used to be less restrictive with printing techniques. But we found that in show after show, the posters that always sold the best by far were screen-printed and letterpressed. That made the decision to restrict the show to just those techniques a lot simpler.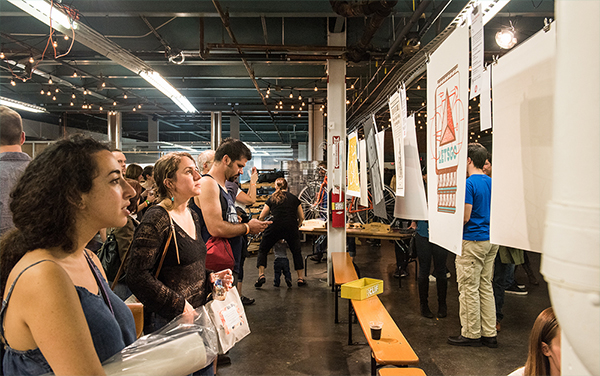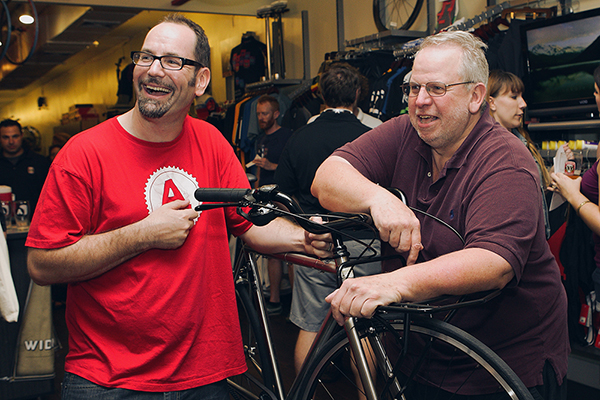 One of the key reasons for the success of ARTCRANK is that people can bring home an affordable and real work of art ($40 U.S. or £35 U.K.). Would it be possible to do this using digital (Digigraphy, giclee) prints as well?
Charles Youel: The first part of the ARTCRANK mission is "We make art as accessible as bikes are." I'm really passionate about the idea that anyone can be an art collector, and I want the people who come to our shows to feel that way as well. If they see something they like, they should be able to buy it for an affordable price and know they're getting a genuine, original work of art — not just something spat out by a machine. We could sell digital versions of posters for less, but right now I think one of the things that sets ARTCRANK apart is that the work we feature is handmade, and I'm proud of that.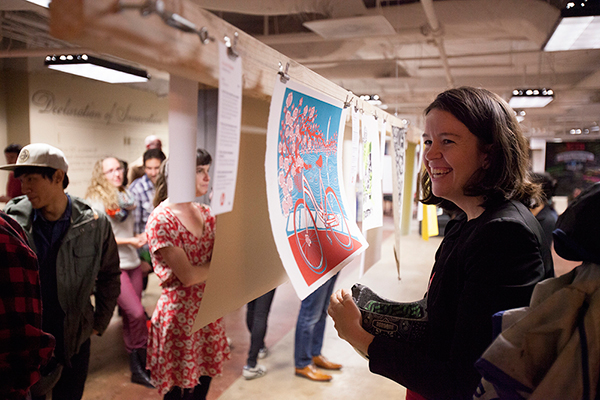 How would you describe your working relationship with thousands of talented illustrators and graphic designers? Who benefits from the poster sales?
Charles Youel Obviously, being able to attract talented artists, designers and illustrators is essential to the success of ARTCRANK. No artists, no posters, no show. We do take a commission on poster sales that helps support the investments we make in staging and promoting our shows, but the artists who create the work always receive the majority of the revenue.
Overall, we try to operate in a very organized and professional fashion. Part of that is making sure that our events are enjoyable experiences for our artists and audience, and that everyone is paid what they're owed on time. The best compliments I get are from artists who tell us "I love being in ARTCRANK because it's the most well-run event I've ever participated in." That's the way we want everyone to feel.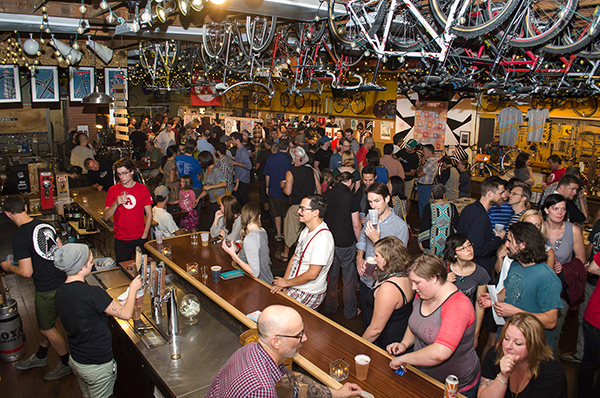 I heard you are working on a book! Can you tell more about this great project?
Charles Youel: We are! This is a project I've wanted to do since our first event in 2007, and we're finally making time for it this year. We have a collection of more than 2,000 posters from more than 60 shows, and I can't wait to share some of our favorites with people who've never had a chance to see them. My hope that is that the book will be ready by November of this year, and that it will be the first of several.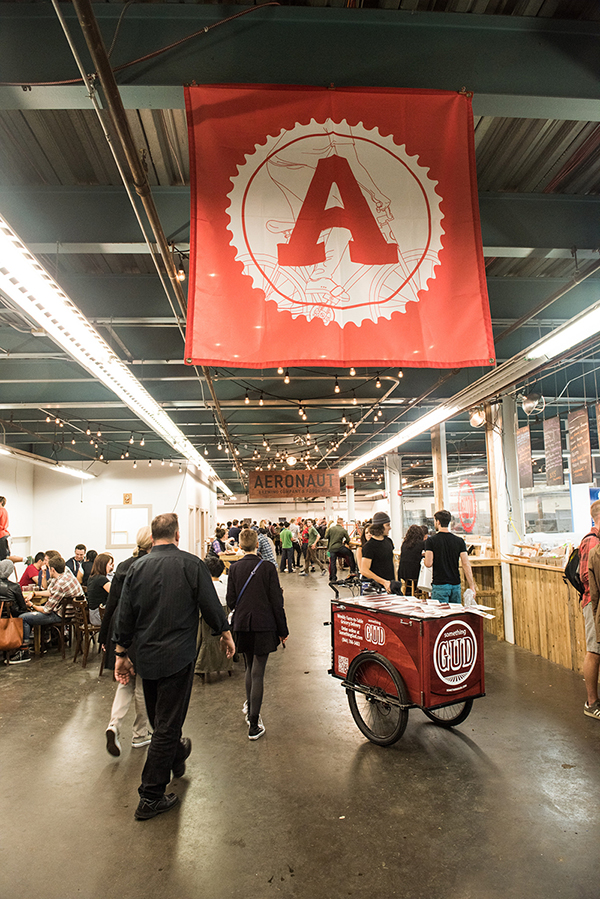 Thanks for all! Just a last question: ARTCRANK has done two partnership shows with Vélib' in Paris that are different from your other events — fewer artists, different prices, etc. Will we be lucky enough to have a full ARTCRANK show in France someday?
Charles Youel: I hope so. We're taking a little bit of a break from events this year to work on our new website and the book, but I want to do more shows outside of the U.S. in the future. The French artists we've had an opportunity to work with have been amazing, and I love the idea of getting a larger group together for a huge bike poster party.
All information, dates, events on ARTCRANK website.
©2015 Dezzig / Photography ©2015 by ARTCRANK®, Robert Warren, Jonathan Chapman, Francis Tatem, Kenton Waltz, Miguel Angel, Sarah Yaggi.